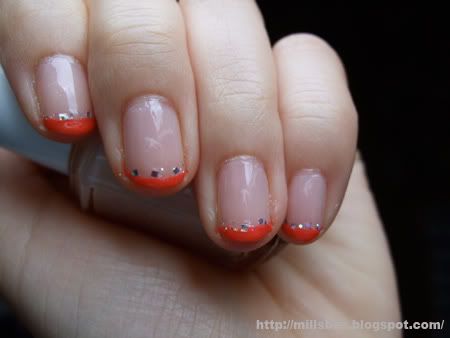 A few months ago, who would have tought I'd spend a few hours on painting my nails? Certainly not me! It was raining the whole day today, so I was looking at Japanese nail magazines the whole day. It inspired me to try and do something more than just putting a few coats of the same colour (I don't dislike it, though!). I spend a few hours on this design. Even though it's very simple, but I am really proud of myself. Also the sparkles are really lovely and shiny! Bling bling on fingers?
Essie, "Happily Ever After"
Catrice, "Meet Me At Coral Island"
Essence, glitter topper "Julia"