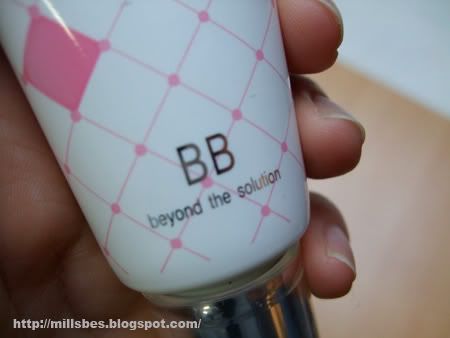 Most of you know I don't like to put beauty products on my face that are too scented. But at the same time most beauty products do have frangrances. The fragrance for
Lioele's Beyond the Solution BB cream
isn't too bad, after a while the smell will even disappear (or is it because I got used to it?).
This easy to apply BB cream has a creamy texture (Somewhat thicker/more creamy than
Skin79 Triple Functions
BB cream) and a medium coverage, which will give you a matte finish. I would say that the oil control is quite good. Let's say that I haven't turned into a shiny disco ball after wearing it for the past 5-6 hours! The matte finish turned into a semi-matte/dewy finsh, which is quite awesome!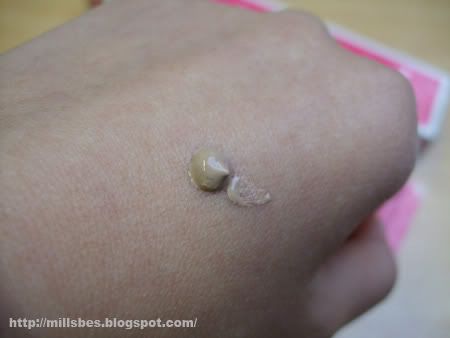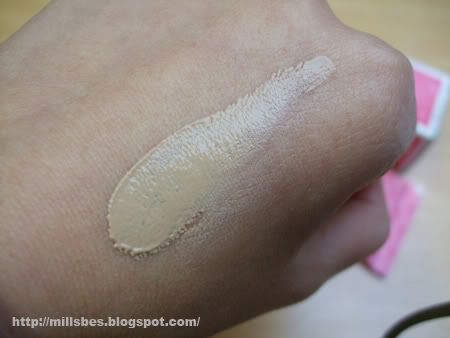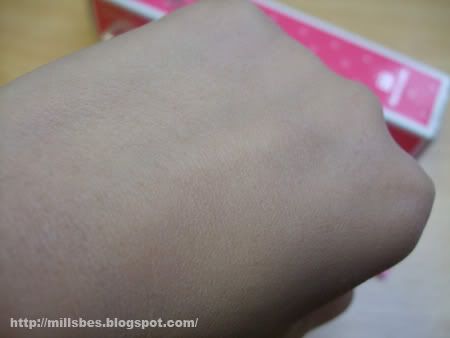 Because my hands were so cold, you can see all the veins. After applying Lioele's Beyond the Solution BB cream, my hand looked much smoother.
Although BB creams are targeted towards the Asian market, a lot of them still have a grey/pink-ish undertone. At first sight, it looks like this BB cream has a yellow-ish undertone. I usually use a pea-size of this BB cream (even less than in the picture), dot it all onto my face. I don't smear it out, but I press it 'into' my skin. The first time I used it, I thought it looked too white on me right after I applied it. After a while it'll settle on your skin, which will give you a natural look. Personally I think this BB cream blends very well into my skin (because of the yellow undertone).
Unlike the Triple Solution BB cream by Lioele, Beyond the Solution doesn't have spf, so it won't leave a white cast on your face. Which also means it's good for when you have to take flash-photography.
I personally think Lioele's Beyond the Solution BB cream is very good. It hasn't clogged my pores nor has it broken me out. (Yay!)
If I would buy this product again? Yes, I would.