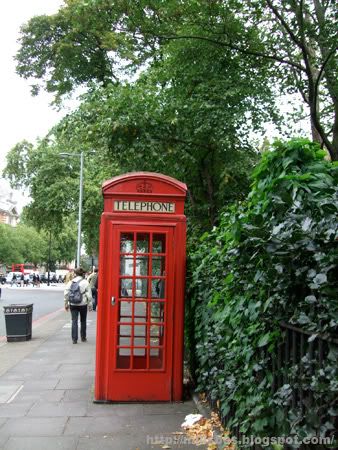 We made a boat trip to Canary Warf. I can't remember the last time I went on a boat trip in London (probably never did). So it was quite exciting! I was running up and down the boat to take pictures haha... But before the boat trip, we went to Harrods. Usually, we always take the Tube, but we wanted to be "adventurous" and decided to take the bus. Now, now, don't worry, we took the right bus. It just didn't stop near Harrods, so we still had to walk quite a lot (we wanted to take another bus, but when an old lady told us "Harrods is that way" pointing to the other side of the road. We thought she meant to take the bus at the other side of the road. When we got to the other side, our bus to Harrods drove by us, so we decided to walk). On our way, we walked by Victoria & Albert museum. I never thought the outside was this majestic!
I also took some pictures of the Big Ben and the London Eye. We have to walk pass them to make the boat trip....
After our trip to Canary Warf, and taking lots of pictures of buildings, we went to Covent Garden and had tea at Patisserie Valerie. The cakes they've put on the window display are gorgeous! I didn't order any of the cakes though. I went for scones and tea (can't go to london and not have tea and scones), my dad ordered a croque monsieur, my mom a croissant with ham and cheese and my sister ordered a quiche with salmon. Personally, I think the place is pretty expensive and the food isn't really outstanding. My conclusion is chains are expensive, but the food looks nice but the taste is just average...