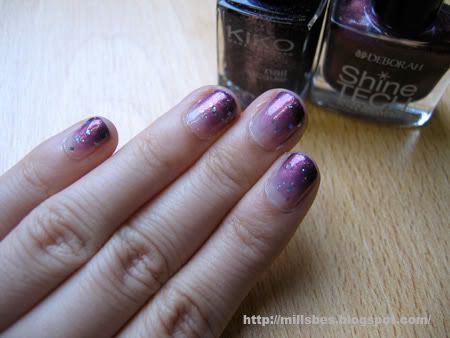 A lot of you have probably heard or seen those gradient nail art. I always thought they had to be done with a sponge, so cheap me had never attempted to try it. Yes, I know those make-up sponges don't cost a lot, but knowing myself I'll hardly use them. So it's a waste of money... Now a while ago I saw Jen from
From Head to Toe
made a tutorial on gradient nail art. I decided to give it a try and quite like the result.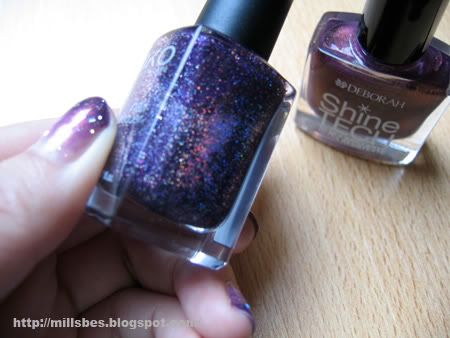 The nail polishes I used are:
Essie - Happily Ever After, Deborah - 17 and Kiko - 255 Purple Microglitter
. To my surprise the grandient was blended very well (maybe I'm a natural? Haha... j/k), a glitter polish to blend everything out wasn't really needed. But yeah, who can say no to glitter, right? I used
Essence - 02 Julia
, it's a plain nail polish with holographic glitters. Kiko's Purple Microglitter was purple with a blue under tone, while Deborah's 17 was more of a pink-purple. To make the colours blend more, I put a thin layer of 17 over the Purple Microglitter.